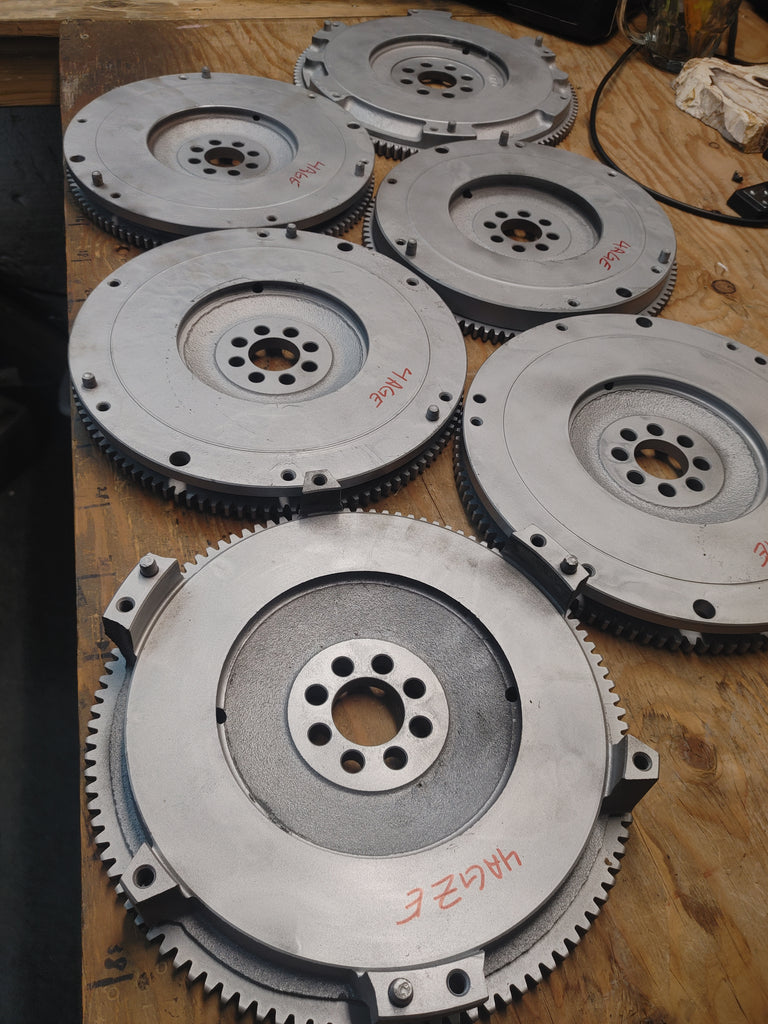 Flywheel - Reconditoned 4AGZE
---
These are OEM flywheels that we have reconditioned and are ready for a new life. OEM flywheels are generally the highest quality flywheels available. Each flywheel is machined to order just before shipment, providing you with the correct brand-new mating surface.
We started by sandblasting each part followed by parts washed to remove dirt, oil, and debris. After checking for cracks, bad teeth, or any other damage, we then give the flywheels a coating of high-temperature paint for corrosion resistance. 
Flywheels are then stored in inventory, ready for machining. As soon as you place your order, we will machine the flywheel and send it out within 2-3 days. This helps prevent any corrosion or pitting on the freshly machined, raw steel surface. 
*Please Note* All flywheels have a slight oil coating to further help prevent surface rust in transit and before you install the new clutch onto it. This needs to be cleaned off well before with acetone or a similar solvent. (Don't worry if some paint comes off too in the process)
This is a flywheel for the 4AGZE engines
Toyota parts Number: 13405-16050
---
Share this Product
---
More from this collection