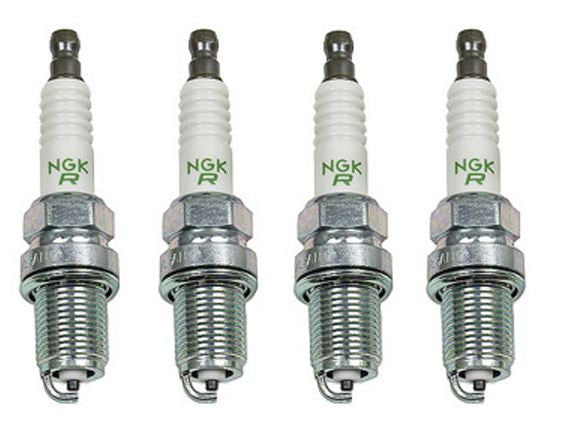 ---
This is a set of four (4) plugs, which come pre-gaped perfectly for your 3SGTE. On turbo applications, using copper or nickel core spark plugs is a classic way of reducing cylinder temperatures and aiding in the prevention of engine-killing pre-detonation. Rat2 Motorsports highly recommends NGK BKR7E spark plugs for the 3SGTE. Whether you have a stock daily, or a high-octane race car, these plugs offer great quality and performance.  
Due to the aging characteristics of copper plugs, we recommend changing them every 20,000 miles. Under severe conditions such as racing applications, every 10,000 miles is beneficial to maintaining peak performance. 
These are sold as a set of 4 plugs for one 3S engine. 

---
Share this Product
---
More from this collection